Hours of operation:
MON by appointment
TUE 12:00PM-5:00PM
WED-THUR 12:00PM-6:00PM
FRI 12:00PM-5:00PM
SAT 10:00AM-4:00PM

Classifications are as follows:
Pre-1865 Antique Arms
1865-1898 Antique Arms
Antique Swords & Edged Weapons
Pre-1898 Antique Collectibles
1899-1945 Arms (Including WWI & WWII Collectibles)
Post 1945 Arms (Including Modern Shooting Arms & Collector's Arms)
New Ruger Book

By John Dugan
We are Tom LoPiano and John R. (Jay) Hansen Jr. owners of Hansen & Hansen Arms & Antiquities. We specialize in fine and unusual collectible firearms and military items of all types and time periods. From flintlock arms and edged weapons of the Revolutionary war to arms manufactured in the present- we actively buy and sell all firearms related collectibles, documents and autographs, photographs, uniforms, old newspapers, collectible ammunition, swords, decoys, etc., etc.


One special visitor to our gallery in Southport, CT



James Earl Jones

Hansen & Hansen buys single items or large collections.
Consignments are welcome and we offer sound advice to customers to achieve the highest commissions possible in return for your collectibles.

We Buy Large and Small Collections

Notice to Connecticut Gun Owners
Hansen & Hansen actively seeks to acquire both modern and collectible arms and related material.
It is perfectly safe and legal for you to bring your guns and ammo to us for resale, purchase or trade-in.

Please note that under the new Connecticut gun laws it is only legal
to sell anyone a gun or ammunition if they are licensed by the State Police.
We will handle all the details and
Contact us today for a free appraisal


"Just wanted to thank you for the courtesy you extended me and my friends.....(you) patiently examined my 1830-40 Pennsylvania rifle....explained condition...context of where in history the rifle fit in....and gave a very fair appraisal.....this was by far the friendly gun shop he had ever visited, bar none". ....Almost every other place....glances at weapon, names a price and moves on......Your establishment is "very customer friendly"...I will certainly return to visit you again"


We own and operate a retail store and gallery open Wednesday through Saturday with an extensive inventory. We offer free verbal appraisals to visitors and written appraisals for a fee for insurance purposes, estate liquidations, etc. We are members of the Appraisers Association of America.

Hansen & Hansen..... we are not just "antiques" ...we have the "new" as well as the "old" in our retail gallery in Southport...we buy collections and estates of modern as well as curio & relic firearms. Here are some of our newest additions: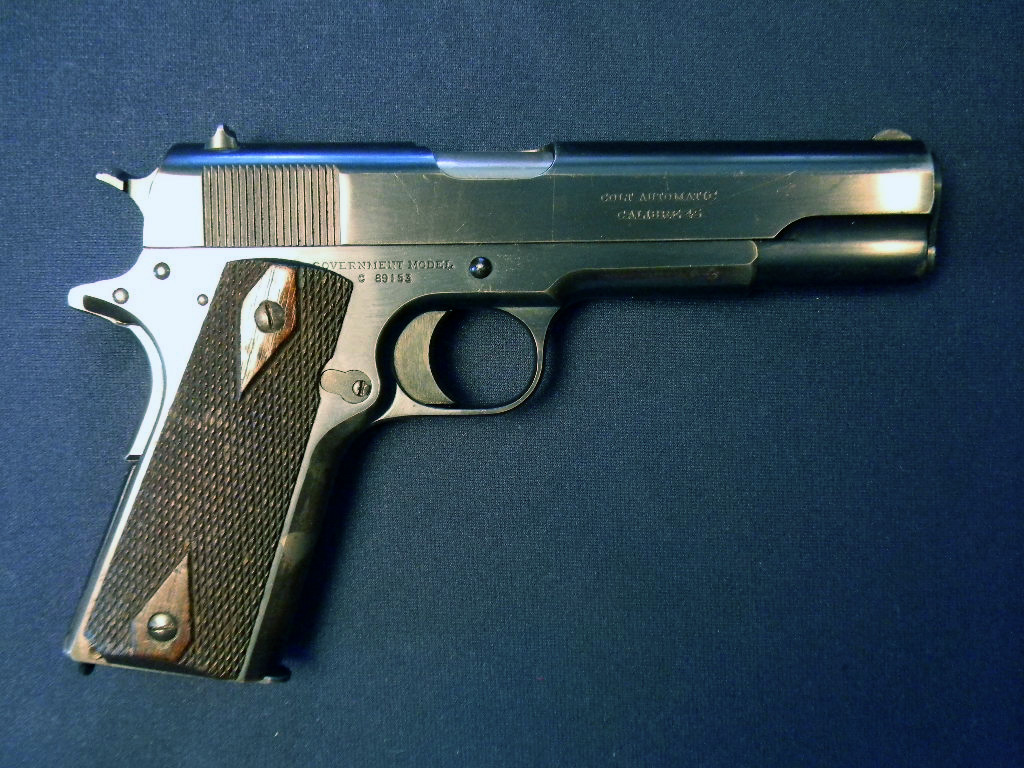 Upon entering our 42nd year in operations, Hansen & Hansen is proud to look back on some of the superb historical items which we have acquired. These two special collectibles had graced the cover of Man at Arms magazine

The only known factory presentation engraved
Baby dragoon revolver with matching extra barrel
gifted by Sam Colt to future brother in law C. Nichols Beach


"The First Mauser"
Prototype of Mauser Model 1878
10.8 MM"Zig-Zag" Revolver Inventor's Model



BELOW ARE SOME OF OUR MANY NEWLY ACQUIRED ITEMS FOR SALE.
PLEASE E-MAIL US AT CWLOPI@AOL.COM OR CALL 800-571-7337.

Firearms Curiosa




Two Outstanding Rare & Historical Colts

Hansen & Hansen offers finders fees for referrals which result in collections being purchased by us. We also provide investment management services for those who wish to use collecting as an investment alternative (See our Articles of Interest "Investing in American Rarities").

Please feel free to contact us at 1-800-571-7337 anytime if we may be of service to you.



Click image to enlarge



Hansen & Hansen · 244 Old Post Road Southport, CT. 06890
Located at 45 miles outside of New York City on Interstate 95 North Exit 19
Phone: 203.259.5424 · Fax: 203.254.3832 · eMail: cwlopi@aol.com